{ const idx = document.querySelector(`[data-id='${e.detail.variant}']`).dataset.idx; goTo(idx) })($event)" >
Set of Two Double Old Fashioned Tumblers – Diamond
Richard Brendon's Diamond collection is perfect for any at home bar; the clean-cut diamond pattern covers the lower third of each piece creating a striking and tactile vessel to elevate all cocktail and fine spirit drinking occasions.

On the rocks or with a twist? Whether you relish a crafted cocktail or prefer a neat Whisky, it shouldn't be enjoyed alone. This set is perfect for sharing, consisting of a pair of Diamond Double Old Fashioned Tumblers, ideal for a striking serve.
Collection Story
Our Diamond collection is comprised of contemporary cut crystal barware that demonstrates the finest pairing of craftsmanship and design.
The perfectly clean-cut and striking diamond pattern covers the lower third of each piece and then floods over the base, bringing an element of tactility to the collection and making these glasses and decanters the perfect accompaniment to all cocktail and fine spirit drinking occasions.
Product Specification
H9cm, ø8.5cm / H3.5", ø3.3"
250ml / 8.45 fl oz
Craftsmanship Story
The Diamond collection is mouth-blown and hand-cut by a team of master craftspeople in Slovenia, a country celebrated for its glassblowing heritage.
Product Care
Wash by hand with warm soapy water and a soft sponge. Alternatively, our Diamond Collection is suitable for most domestic dishwashers.
Dry your crystal immediately after washing using a lint-free cloth.
Please see our product care page for more information.
Delivery & Returns
Available for Global Shipping.
Free UK deliveries for orders over £100.
We aim to dispatch your order within 24 hours of order confirmation (excluding weekends and bank holidays).
The standard delivery times once the order has been dispatched are:
UK: 2-3 working days
US & Canada: 5-8 working days
ROW: from 5 working days
Returns within 14 days of delivery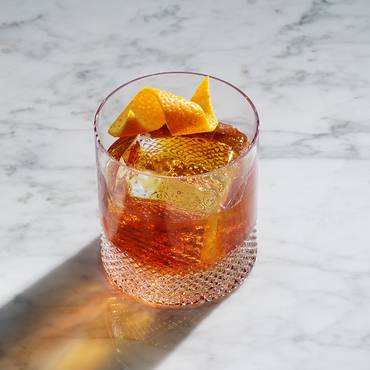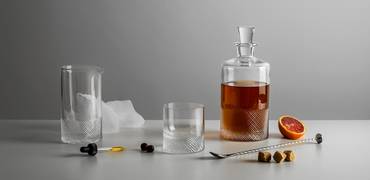 Handcrafted design
Every piece of our bone china and crystal has passed through several pairs of hands before it arrives at your table. That's what we mean when we say handmade.