{ const idx = document.querySelector(`[data-id='${e.detail.variant}']`).dataset.idx; goTo(idx) })($event)" >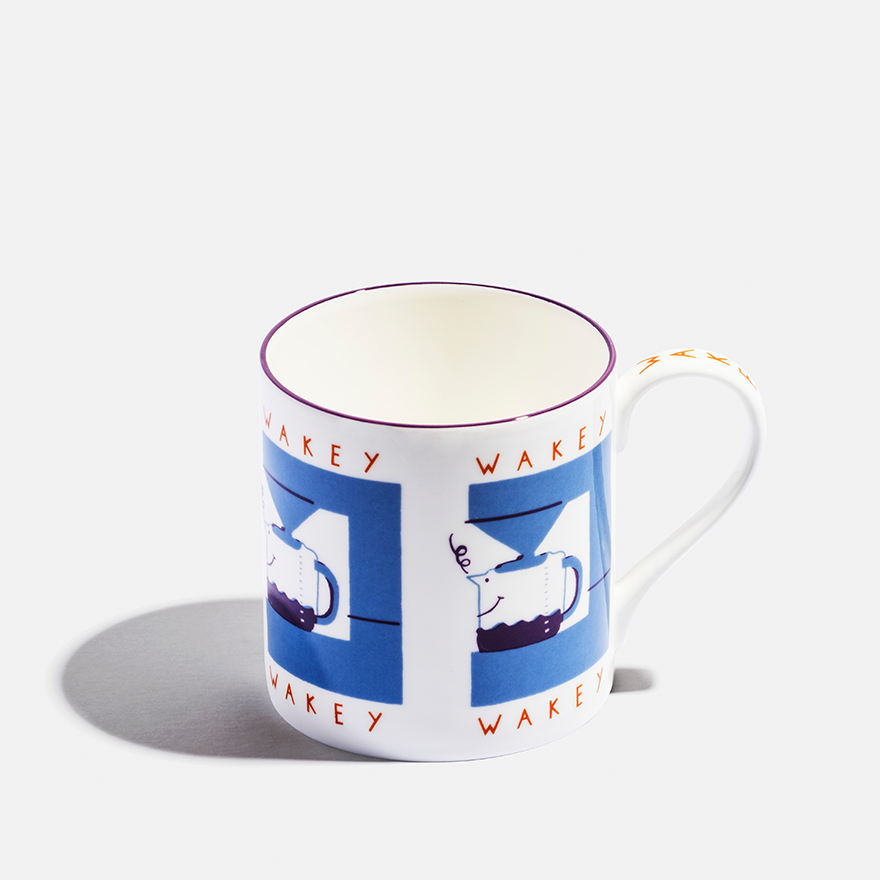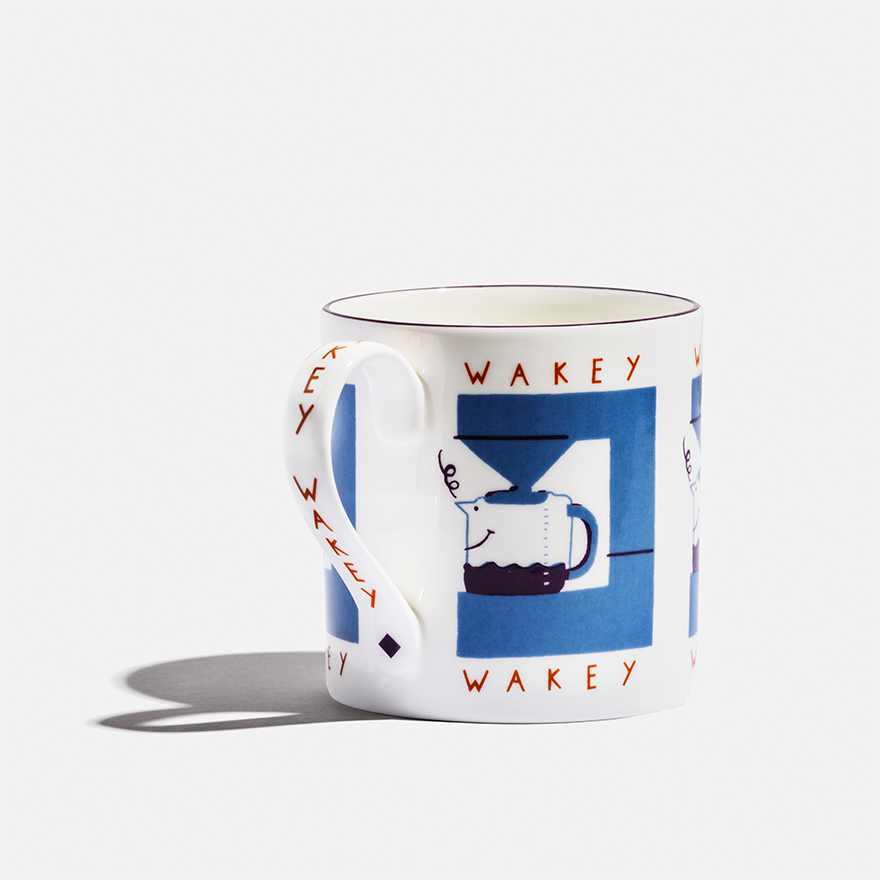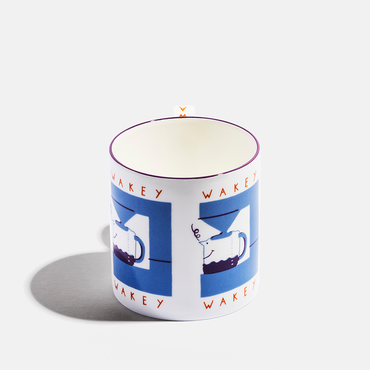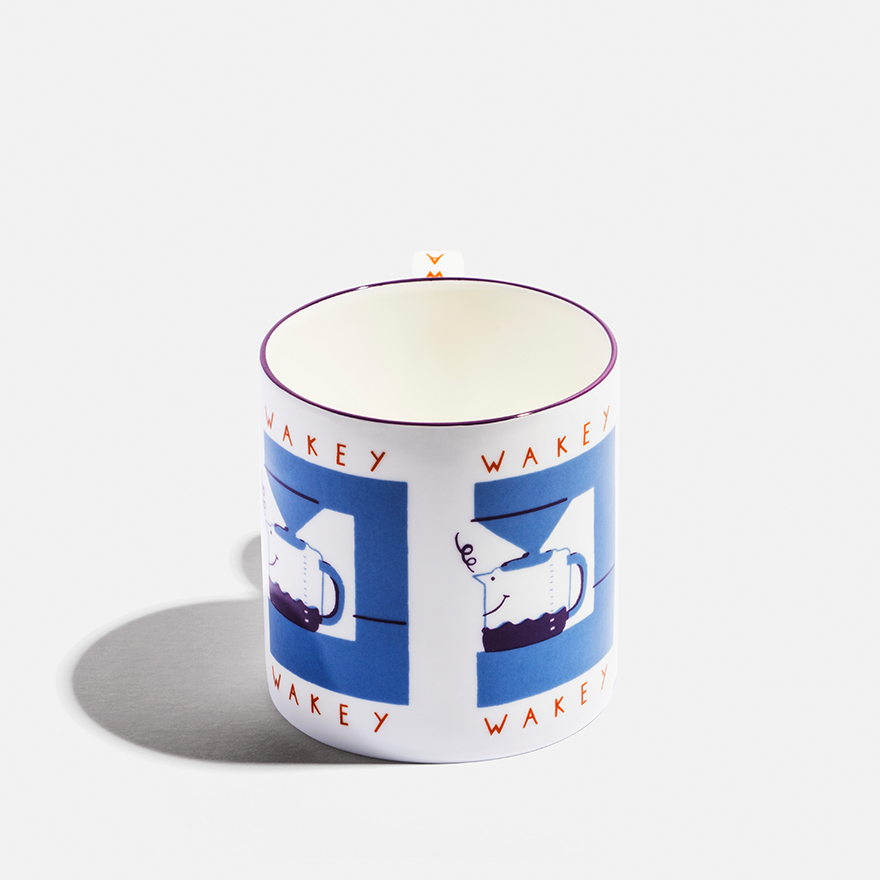 Wakey Wakey Large Mug
Max Machen is an illustrator and printmaker based in Edinburgh. He creates bright, visually witty images that bring smiles to walls, faces and in this case... mugs!
Bringing life to everyday objects, add imagination to your morning with our Wakey Wakey Mug! Its lively design and vibrant colours are sure to set your day on a delightful path.
Collection Story
Richard Brendon has collaborated with fellow London-founded brand, Print Club London, to create a collection of bone china mugs, bringing the skills of a community of emerging artists together with those of the expert craftspeople in Stoke-on-Trent.
The partnership showcases the work of exceptionally talented artists and brings their work to life in a new medium. With artwork from Margaux Carpentier, Max Machen and Rose Stallard, each mug carries the artists' unique style seamlessly from print to ceramic, bringing wit, colour and storytelling to your every day.
Originating in London, Richard Brendon and Print Club London are two brands deeply rooted in the city's creative landscape. With their headquarters located in Notting Hill and Dalston, retrospectively, these brands share a seamless connection. Their mutual passion for screen printing forms the foundation of their natural partnership, highlighting the boundless creative possibilities this technique offers.
Craftsmanship Story
The production of pottery in Stoke-On-Trent dates back to at least the 17th century, and still today every piece of our bone china is made to the absolute highest quality by master craftspeople in Stoke-On-Trent.
Richard Brendon's partnership with Print Club London pays homage to a somewhat forgotten historic tradition, where British ceramic brands would showcase the work of exceptionally talented emerging artists and bring their work to life in a new medium, resulting in fresh and unexpected products. Each of the mugs in this collection are skilfully hand crafted in Stoke-on-Trent, where screen-printed artwork is applied to the bone china and the rims are finished with a simple hand-painted line.
Product Care
The wonderful thing about bone china is it is incredibly easy to clean, which makes it perfect for everyday use. Our Print Club London Mugs can be cleaned in a dishwasher – at a maximum temperature of 60°.
Our Print Club London Mugs are also microwave safe.
Stubborn stains can be removed by soaking in a mild bleach solution for up to one hour without damaging the china. Scouring pads or abrasive washing agents must not be used.
Delivery & Returns
Available for Global Shipping.
Free UK deliveries for orders over £100.
The standard delivery times once the order has been dispatched are:
UK: 2-3 working days
US & Canada: 5-8 working days
ROW: from 5 working days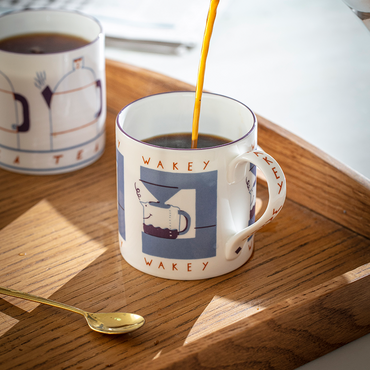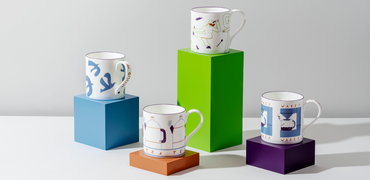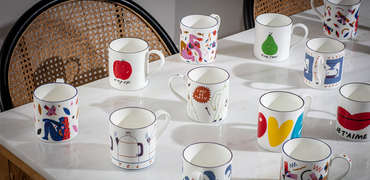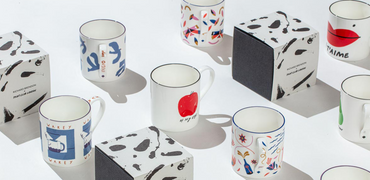 Handcrafted design
Every piece of our bone china and crystal has passed through several pairs of hands before it arrives at your table. That's what we mean when we say handmade.