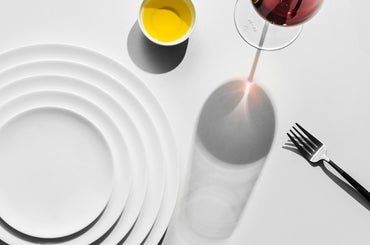 Collection
White
The formula for bone china was perfected over two centuries ago and still today this quintessentially British material is one of the most remarkable ceramics known to man.
It boasts the whitest body and highest weight to strength ratio of any type of porcelain, and as such our White Collection makes a remarkably durable, classic and clean canvas for serving food.
Handcrafted design
Every piece of our bone china and crystal has passed through several pairs of hands before it arrives at your table. That's what we mean when we say handmade.