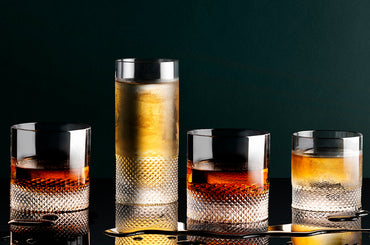 Collection
Diamond
Our Diamond Collection comprises contemporary cut crystal barware that demonstrates the finest pairing of craftsmanship and design.
The perfectly clean-cut and striking diamond pattern covers the lower third of each piece and then floods over the base, bringing an element of tactility to the collection and making these glasses and decanters the perfect accompaniment to all cocktail and fine spirit drinking occasions.
Handcrafted design
Every piece of our bone china and crystal has passed through several pairs of hands before it arrives at your table. That's what we mean when we say handmade.