{ const idx = document.querySelector(`[data-id='${e.detail.variant}']`).dataset.idx; goTo(idx) })($event)" >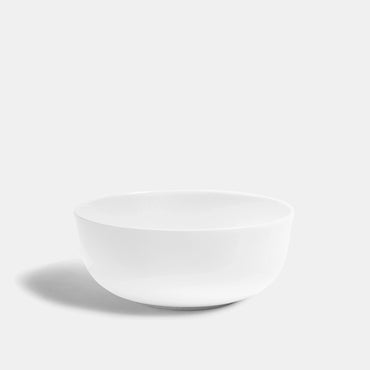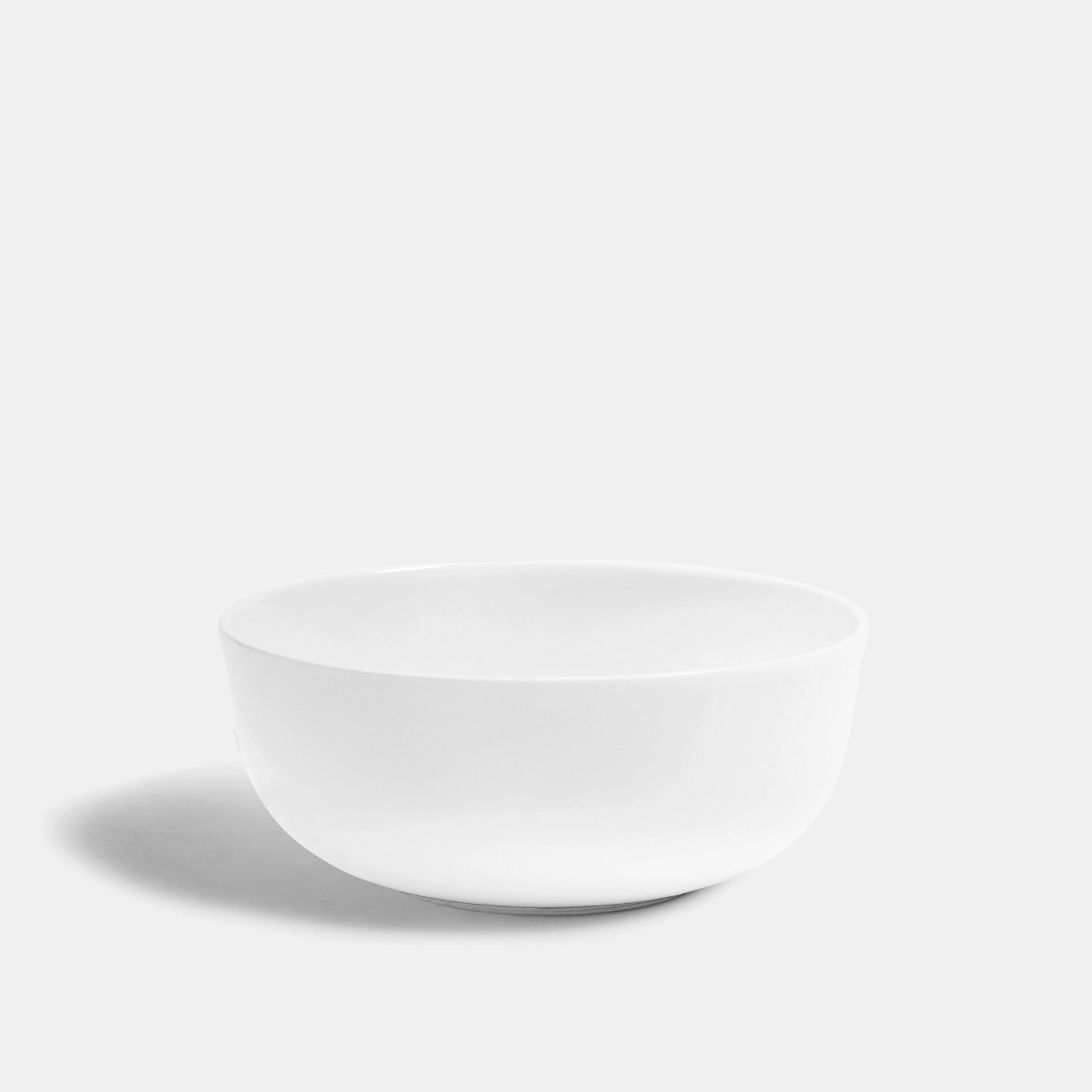 Large Dip Bowl - White
The White Large Dip Bowl is perfectly suited to serving accompaniments to a meal, from dips to garnishes. Its shallow depth and wide rim allow for a multitude of purposes, and will add refinement to any table-scape.
Our White Large Dip Bowl is ready to go, available for immediate dispatch.
Collection Story
The formula for bone china was perfected over two centuries ago and still today this quintessentially British material is one of the most remarkable ceramics known to man. It boasts the whitest body and highest weight to strength ratio of any type of porcelain, and as such our White Collection makes a remarkably durable, classic and clean canvas for serving food.
Product Specification
ø10cm / H4.5cm
ø3.9" / H1.8"
Craftsmanship Story
The production of pottery in Stoke-on-Trent dates back to at least the 17th century, and still today every piece of our bone china is made to the absolute highest quality by master craftspeople in Stoke-on-Trent.
The knowledge and experience passed down through generations of potters have contributed to the expert processes used in the creation of all of our bone china collections. By working in Stoke-on-Trent, we support this heritage British industry and work to preserve and refine the masterful craft techniques and processes that make it the best in the world.
Product Care
The wonderful thing about Bone China is it is incredibly easy to clean, which makes it perfect for everyday use. Our White pieces can be cleaned in a dishwasher - at a maximum temperature of 60°C.
All White pieces are also microwave safe.
Stubborn stains can be removed by soaking in a mild bleach solution for up to one hour without damaging the china. Scouring pads or abrasive washing agents must not be used.
When storing plates, try not to slide them over one another as this may cause tiny scratches in the glaze. We recommend a paper napkin is placed between each plate.
Delivery & Returns
Available for Global Shipping.
Free UK deliveries for orders over £100.
We aim to dispatch your order within 24 hours of order confirmation (excluding weekends and bank holidays).
The standard delivery times once the order has been dispatched are:
UK: 2-3 working days
US & Canada: 5-8 working days
ROW: from 5 working days
Returns within 14 days of delivery.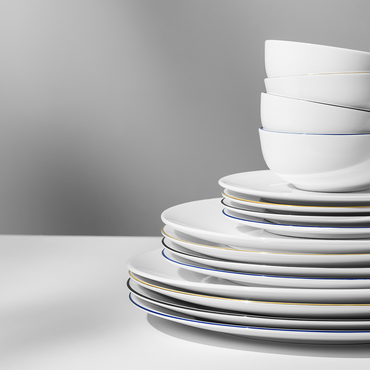 Handcrafted design
Every piece of our bone china and crystal has passed through several pairs of hands before it arrives at your table. That's what we mean when we say handmade.