{ const idx = document.querySelector(`[data-id='${e.detail.variant}']`).dataset.idx; goTo(idx) })($event)" >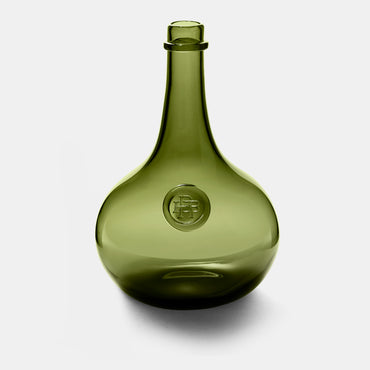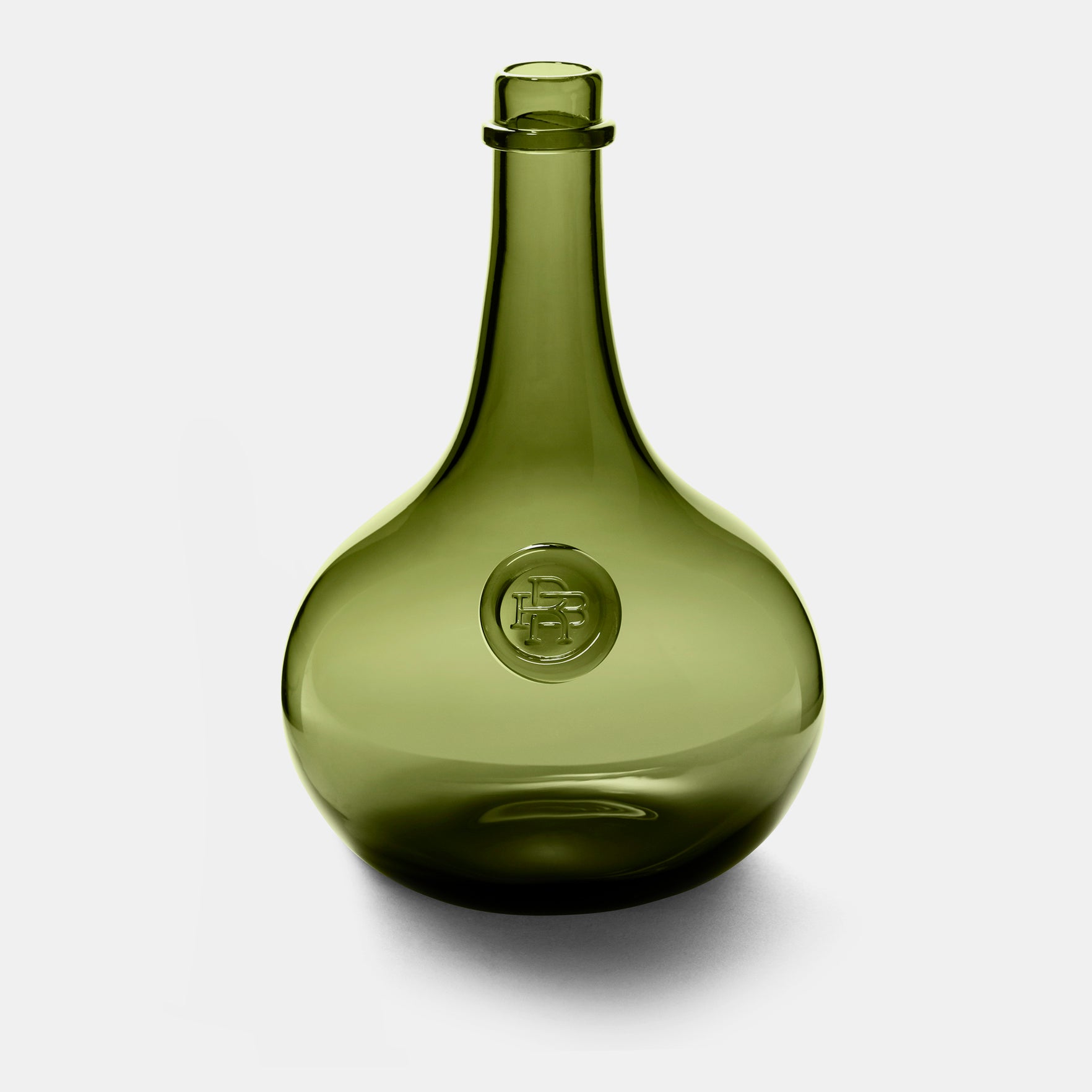 London, 1650 Large Bottle
The Large Bottle truly celebrates the unique silhouettes and craftsmanship behind the London, 1650 Collection. Ready to sit at the heart of the home, either alone or alongside its smaller partners, it will elevate any occasion and encourage rich conversation as its design and aesthetic reflect the incredible skill of its maker, glassblower Simon Moore. 
Collection Story
The inspiration for this collection came to Richard when he first discovered several unusual yet strikingly beautiful antique bottles, dark green in colour, organic in form and with a seal impressed into the glass. They piqued Richard's curiosity and after some research he learnt that bottles of this kind were first made in London c.1650.
New glassmaking techniques at the time allowed for much stronger bottles to be produced, ideal for transporting wine, beer and other liquids. These bottles were not cheap to produce but they were strong enough be reused time and time again over the course of several years. Knowing this, the owner of the bottles would have their seal impressed into the glass so they could be refilled at the wine merchants, brewery or distillery and returned to the rightful owner. Interestingly it was English bottles from this era that made bottle fermentation and the production of Champagne possible.
Product Specification
26cm x 18cm
As each piece in the collection is individually free-blown, please note that each piece will vary slightly in shape, size and volume. Dimensions given are an indication.
Craftsmanship Story
The bottles and tumblers have been hand-crafted by the incredibly skilled London-based master glassblower, Simon Moore, who trained at London's last glass factory, Whitefriars. Simon has employed the same techniques that would have been used in the 17th Century. The collection will sit comfortably in any contemporary living space, offering rich London storytelling for any home.
Product Care
We recommend washing all London, 1650 pieces by hand with warm soapy water and a soft sponge. Scouring pads or abrasive washing agents should not be used. Do not put your pieces in the dishwasher as the detergents can permanently dull or scratch the surface.
Dry your piece immediately after washing using a lint-free cloth.
Do not put any piece from the 1650 collection in a microwave or oven.
Do not store your pieces upside-down, as the lip of the glass is delicate and may be damaged under the weight of the glass.
Delivery & Returns
Available for Global Shipping.
Free UK deliveries for orders over £100.
We aim to dispatch your order within 24 hours of order confirmation (excluding weekends and bank holidays).
The standard delivery times once the order has been dispatched are:
UK: 2-3 working days
US & Canada: 5-8 working days
ROW: from 5 working days
Returns within 14 days of delivery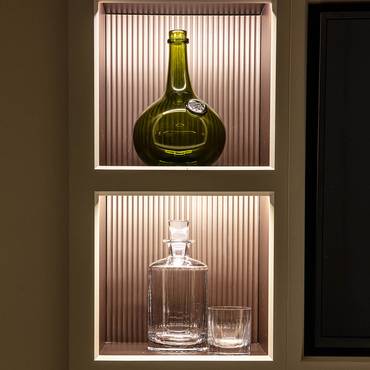 Handcrafted design
Every piece of our bone china and crystal has passed through several pairs of hands before it arrives at your table. That's what we mean when we say handmade.